*Assistance for Rowlett Customer Safe-Room Project*
Update......04/19/2018

Congratulations to Rebate  Recipients for Rowlett Safe-Room Program

After many conversations with City of Rowlett we have devised an option to Save Recipients Out-Of-Pocket Expense while waiting for Rebates to be funded.  If you are one of the Recipients of the Packets being sent out today and interested in having your Safe-Room Installed Contact US:

Contact Karl Pratt Cell#
817-312-0788
or Office#
469-399-1571
for the Options for Out of Pocket Expense at 0% interest.

We have been working with the City of Rowlett to insure and devise a Plan for Rowlett Rebate Recipients ONLY.

​​
Update......04/17/2018
If you have recieved your notice of approval your packets will be sent out on Thursday April 19, 2018....

​We appreciate this opportunity to extend some options to

​Rowlett Approved Rebates for Safe-Room Project.
"Rowlett Appoved Applicants of the Safe-Room Program"
As it stands now Rowlett Approved Applicants MUST pay entire cost associated with Safe-Room & Installation then await 2 to 6 months for
Rebate to come to Applicant after completion.
​Extreme Storm Bunker feels, why should YOU wait or tie up
Approximately $3,000.00  of your money.
​
​
*We have great news for Rowlett Home Owners*
​

Extreme Storm Bunker has a solution to avoid the blunt of expenses surrounding this program.
​

We will update on this page for further developments
Thanks, Extreme Storm Bunker
​
Rowlett Residents When Making a decision of your Safe-Room Project

Things to do!!!

​Make sure The Company / Manufacture you choose is:
Compliant with FEMA 320, 361

​ICC500-2014, NSSA Standards for Storm Shelters
​As a Producer / Member of NSSA as we are,
we suggest you contact NSSA to make sure that the company you choose are compliant as well
"​YOUR REBATE DEPENDS ON IT"

karl@extremestormbunker.com
​jorge
@extremestormbunker.com
**COMPLIANT** FEMA 320, 361 AND ICC500-2014, ICC/NSSA STANDARDS FOR STORM SHELTER**

​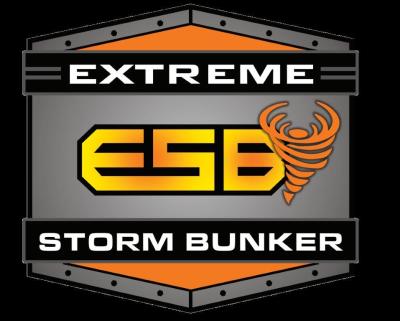 Extreme Storm Bunker Announces an Additional Rebate of $500.00 on Appoved Applicants
for City of Rowlett Safe-Room Rebate Program

​ ​We offer Free In-home Evaluation and ​Free Installation​ Through April 30, 2018 a $1,200.00 Value

​But if you live in Rowlett and you are Awaiting Approval from the Application process we will extend the 
​ ​Free In-Home Evaluation & Free Installations Till​
*June 30, 2018*​
City of Rowlett Appoved Applicants will receive an Additional Rebate of $500.00 we are calling this a
Neighbors Rebate
since we are located in Dallas, TX 
​Random Selections will be held on April 13, 2018 for Rowlett Safe-Room Rebate Program

Starting on April 16, award packets, containing complete program information, will be emailed to selected participants.

​​ ​ ​

​This is a Thank You for Choosing Extreme Storm Bunker, Your Neighbor
​
Model#36TSRESB                             Dealer Pricing
Rebate Program Prices
3' X 6' X 6 1/2'                                        $7,200.00                                           $ 6,800.00

​In-Home Evaluation                              $   200.00                                              ​  Free

​​Installation                                             $1,000.00                                                 Free

​Neighbors Rebate                                    N/A                                                  $   (500.00)

​Purposed Rebate to be Directed to Extreme Storm Bunker up to        $(3,000.00)

​ ​Total Out of Pocket Expense for Homeowner upon completion           $ 3,300.00 + Tax

​Homeowners would receive a Maximum of $3,000.00 Rebate from this example

​Time Frame of Receipt of Rebate from City of Rowlett is 2 to 6 months after completion once Final Documents are submitted and approved.

​*Extreme Storm Bunker delivers Certificate of Installaion indicating GPS Settings